Nomination: JOANNA CHEE-KWAN KWOK
Character Community Leader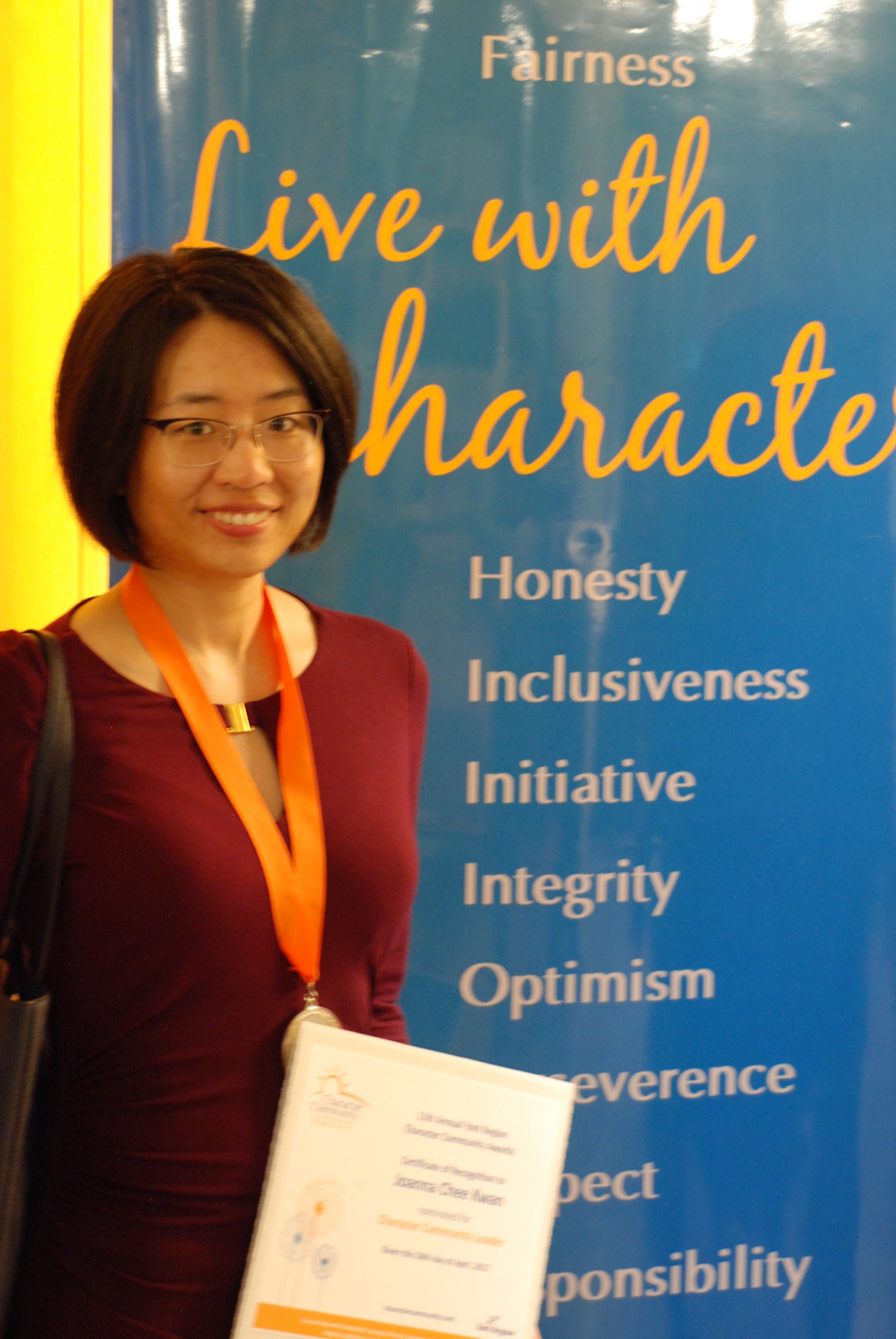 Over the past 8 years, Joanna has been a dedicated volunteer at Across U-hub, an organization focused on building resilience and character development among East-Asian youth of immigrant descent. Joanna consistently embodies the character attributes of integrity, honesty and respect in various roles, such as a team leader of the Game Design team, mentor at Across U-hub's annual camp, and high-school after-school program facilitator. Whether she is providing coaching to young adults or co-working with other team leads, Joanna speaks and acts with honesty and respect. She is detailed-oriented when tackling a task and is also able to inspire other leaders to discuss critical topics from different perspectives. She has greatly impacted youth to know more about themselves, and to build an openness and trust in a community setting.
The Game Design (GD) team designs and facilitates physical and mental team-building activities with character-building values. GD executes activity sessions for Across U-hub's youth leadership training camp every summer, and also at various youth-oriented programs such as day training workshops, and team-building exercises for other Across U-hub teams. These team-building activities foster interdependence, mutual respect, and trust among team members, regardless of cultural backgrounds or abilities.
By training youth to take on different facilitator roles leading and debriefing games, Joanna has helped volunteers and participants find confidence in public speaking, openly communicate their feelings when they face challenges, be a team-player, and respect each other's differences. These activities, under Joanna's leadership, build an inclusive community where youth can find acceptance, be nurtured and grow. Joanna's dedication to serve comes from the marked changes and deepened level of intimacy and friendship shared among the group members among the campers from just four days of summer camp.
Joanna is a role model of honesty and and respect. Those who work with her and who are mentored by her appreciate her critical mind, sense of responsibility, dependability, and thoughtfulness. She is a great role model for youth today and strives to make a difference the lives around her.